Non-standard operating systems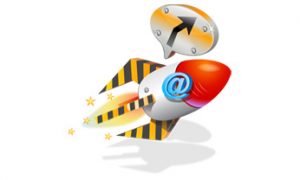 Menuet OS is an operating system not similar to Windows or Unix because it is written not in C (C ++), but in pure assembler (therefore the code is very optimized and that is why the whole Axis is placed on a 3.5 "diskette). it is graphic.
Beautiful desktop, a set of programs including a demonstration of 3D graphics in VESA mode. However, to work in it is absolutely impossible.
The desktop is as they say "dead." There are no normal programs for opening files, working with files is very difficult or even impossible. The only advantage – is put almost instantly, compared to other operating systems. Download Menuet OS along with its source can be on the site http://www.menuetos.org.
Visopsys operating system is designed to teach system programming, in order to learn how to create your operating system. If we talk about the appearance – then this is again a poor desktop, VESA is used, so there, like in Menuet OS, everything looks quite colorful (color depth is 16 bits / pixel).
This operating system is built in its architecture as Unix-like and written in C. The official website where you can download Visopsys along with its source code – http://www.visopsys.org.
Atheos is a new, free GPL licensed operating system that already looks more solid. It is a graphical operating system, at the same time supporting most console Unix applications. But, according to the developers, this is not just another Unix.Atheos clone has its own GUI (Graphical User Interface), which is in no way associated with X-Windows, typical of Unix-systems.
The operating system has its own 64-bit journaling file system. It supports SMP, Intel Multi Processor architecture, sets of POSIX standards, which allows porting Unix programs to it. For example, its official website (http://www.atheos.cx) is operated by Atheos.
There is also another SkyOS operating system. The author of this operating system has positioned it as a universal OS, which in the future will be able to run Windows and Linux applications. However, this operating system is still in the testing phase, so you should not be surprised if, for example, some programs that come with the OS do not work, there is no need to talk about any sound support or network support either.
The operating system can be downloaded from the official website, in the form of a bootable ISO-image – http://www.skyos.org. Although from the positive features it can be noted that it has some kind of explorer for working with files, there is a set of standard programs.
All these operating systems, of course, can not claim to be widely used and will be used in the same way as Windows or Unix. They are intended primarily for experiments, tests and training.