Internet cheating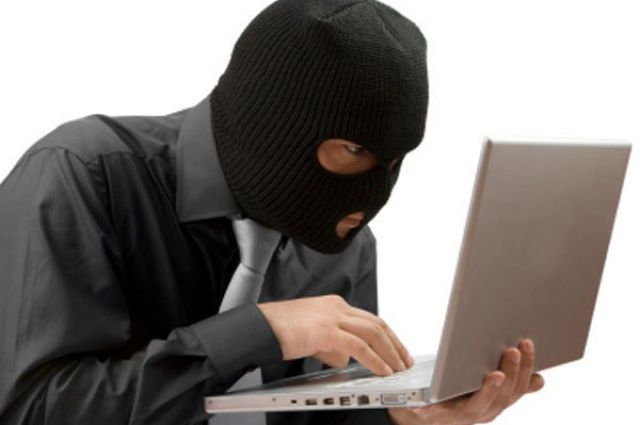 It has already become clear to many that you can make money online, but there is no "freebie" there. Almost everyone who uses the Internet has repeatedly come across a lot of fraudulent schemes on the network, sometimes brazenly open, and sometimes well veiled. Cheating on the Internet is becoming increasingly popular, especially through social networks. Perhaps some of you even fell into skillfully placed traps and learned a good lesson, as well as powerful motivation for a more detailed study of the methods of deception that are practiced via the Internet in order to rarely encounter fraudsters in the global network in the future.Free cheese in a mousetrap and our task is not to get into it. In this article I will try to reveal the most popular ways of fraud in Internet fraudsters.
Bonus collectors
You download this program for supposedly automatic earnings on the Internet (although it is not reported anywhere that a software spy can wait for you there), launch it and after a couple of minutes on the screen you see the inscription "you have collected 35 dollars, but you need to receive them to an electronic wallet send another 15 dollars and we will immediately send you your bonus. " Here everything becomes clear as day. Some clever man simply decided to make money on you, and you will understand that you were divorced only after a long and empty wait for your bonus. If I had created such a bonus collector, I would have made myself millions, and would not publish this method everywhere on the Internet.
Money for phone for free
It seems to you that you receive a letter from your friend, in which he brags to you with such a plan: "Recently I learned that if you send an SMS to the number 1271, then 100 rubles will come to your account! At first I did not believe it, but the money came! For SMS they took only 1 ruble (mts). I do not know how it works, but I have already come 1900 rubles! It is a pity that the money falls only on the phone, but I can chat as much as I want? Hurry up, until the operators have crossed! ". Well what can I say, you can only sympathize with the poor fellows who still peck at such messages.
Money multipliers
It sounds tempting, really! Under this scheme, on any site you are offered to transfer money, after which they promise that your amount will return at least double. Right tale, huh? Of course, you will not see the promised money, even in the amount of the invested amount. It would seem an obvious "scam", how can you get to this, but even here the fraudulent ingenuity does not stand still. Some of the users who are most interested in such a freebie are trying to send a small amount of money to check (for example, a couple of rubles) while some of these services can actually return double the amount to lure you for a more generous amount of the transaction. Of course there will be no return after that, believe me!
"Cornish" product
Not so long ago, a wave of spam flashed through Russian mailboxes, in which it was reported that there are some online stores selling the so-called "carriage" goods: and you have a unique opportunity to purchase this product for 20-30% of its real value. Involuntarily the question arises, where did such low prices come from? In the letter, they lucidly explain to you: "We buy goods in Western online stores with stolen credit cards and deliver it to Russia." In fact, this is another kind of deception. Of course, you will not receive any goods, and the store will not actually be threatened with anything, since its owners are not official companies or any other organizational forms and it will be very difficult to find such unfortunate figures.
Who want to be a millionaire?
Even the well-known game "Who Wants to Be a Millionaire" or "Guess the Word" has become another way to deceive the gullible lovers of earnings on the Internet. The scheme of this fraud is built on the fact that you are asked a couple of simple questions and you, answering correctly, "win", lo and behold! You are offered to send SMS, this is to allegedly pick up your honestly earned winnings. The cost of such an SMS in the description of this message on the site is only a few rubles, but the real one at the same time exceeds the promised tenfold (100 to 500 rubles), which in general depends on the operator. Of course, you can forget about winning.
Typing
A very interesting way to take money is based on the fact that you are asked to fill out questionnaires for a cash reward. In this case, each promise to pay approximately 1 ruble. The minimum amount of withdrawal of money earned varies around 50 rubles. But the money after reaching the specified limit is not immediately given away, but they are asked to send 3 sms. I must say that the amounts that will have to be paid for these SMS remain unknown and will certainly exceed your limit earned by honest labor. Likewise with typing – it seems like the easiest task that even a beginner can do. You are invited to work on typing, but for sending materials (paper sheets) are asked to pay money. After payment, nothing naturally comes to you, and the employer disappears and stops responding to your requests.